Basmati rice ELEPHANT
In 1982, Haudecoeur was the first French manufacturer to import basmati rice in France.
The Basmati rice comes from traditional cultures located in the North of India and Pakistan. It owes its savory to the Himalaya's waters. Indians qualify it as the "King of Rice". In Indi, its name means "the perfumed".
Origin : India/Pakistan
Packaging: 1, 5 and 20kg.
Additional information
| | |
| --- | --- |
| Activity area | The catering, Industrial, Grocery stores and supermarkets |
Related Products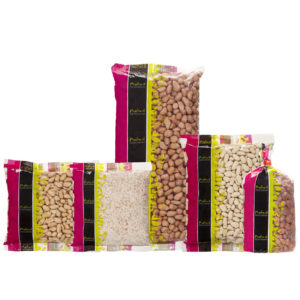 Peanuts
Roasted and salted blanched peanuts : eat as a snack, also used in Asian and African cuisine.
Peanuts powder : with skin, used in African cuisine
Blanched and shelled peanuts
Unshelled peanuts
Roasted and shelled peanuts : often used in Asian cuisine, fried in wok to add flavor to vegetables or chicken but also crushed in butter in order to make sauces.
Caramelized peanuts : sugar coated round peanut
Most of our peanuts are in 500g, 1, 5 and 25kg.
Do not hesitate to contact us to know the whole range.
Read More