Jasmine rice LOTUS
The Lotus rice owes its taste to its land of origin. It is harvest in the North-East of Thailand, this guaranties the Hom Mali's best quality. The Lotus Rice has been elected world's best jasmine rice during the International Conference of Rice in 2010.
Origin : Thailand
Packaging : 1, 5, 10 and 25kg
Related Products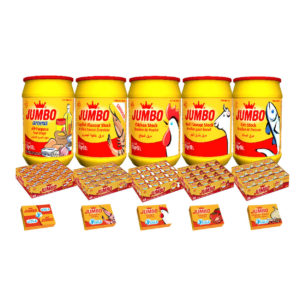 JUMBO red halal stocks
Created 30 years ago, Jumbo is now an essential reference to African cuisine. Declined in cubes and powder, Jumbo stocks are used in many culinary preparations. One spoon of powder = one cube.
Cube stock display 10g x 48 : shrimp, Jumbo Jumbo, chicken, onion, tomato
Powder jar 1kg : aroma, shrimp, chicken, beef, fish
Haudecoeur is the EXCLUSIVE DISTRIBUTOR of Jumbo in France.
Read More