Gunpowder green tea N°1
Green tea gunpowder is used for the preparation of the famous mint tea.
Native of Zhejiang region, it owes its name to its rolled leaves. Chinese also call it "tea pearls".
Related Products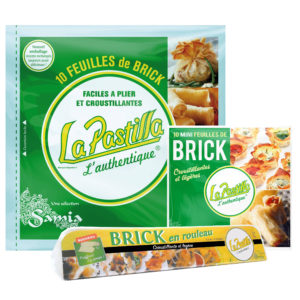 Pastry sheets
Pastry sheets 10 sheets of 170g : coming from North Africa, pastry sheets are essential to the preparation of traditional pastillas and various recipes.
Pastry sheets – roller : 1,5 m roller of light pastry sheets that allows multiple cuts.
Read More