GLENRYCK sardines
Glenryck sardines : tinned quickly after being caught in the ocean. We offer two varieties : nature or with tomatoes.
Additional information
| | |
| --- | --- |
| Activity area | Grocery stores and supermarkets |
Related Products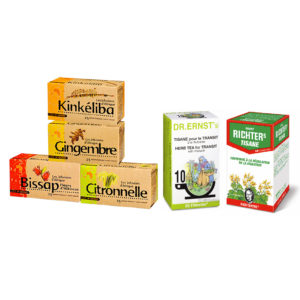 Teas and infusions
African infusions RACINES 25 bags : Those infusions are traditionally consumed in Africa. We offer 4 flavors : Kinkéliba (West-African bush), Ginger, Citronella (brings relaxation), Bissap (herbaceous plant that grows in tropical environment).
Slimming tisane DOCTEUR ERNEST'S : made from plants. This tisane help weight loss, eliminate organic waste and facilitate intestinal transit.
RICHTER'S tisane : with a nice taste, this tisane helps the elimination of organic waste and facilitate a balanced and homogeneous activity for the organism.
Read More